Post by Souta Maeda on Jun 17, 2015 15:50:44 GMT
name

前田颯太
Souta Maeda - 16 - 2-A
male - bisexual/biromantic
about
||
Nice×Narcissistic×Friendly×Loyal×Optimistic×Patient
friends
|| Souta is kind and friendly to many people in school and does his best to offer help to younger students and older students alike. When you're friends with him, you often have a friend for life.
Ageha Okamoto - Their mothers are best friends and they were encouraged to play together a lot as children. Over the years they remained friends and are now good friends, bonding over a mutual love of dancing and performance. 'We're not dating! Why does everyone keep thinking that?!'

Ryan Yang - Introduced by Ageha, Souta got to know Ryan through their mutual friends and in class. Souta finds Ryan very likable and charming and appreciates his company. He'd like to know him better.

Spencer Reznik - Meeting through their mutual friends, Souta and Spencer bonded in the dance team through having to do various dances they'd both rather not do. Souta is trying to understand what 'Cheeky Nandos' is, but is so far unsuccessful.
Scarlett Iwasaki - Introduced by Ageha, Souta got to know Scarlett through their mutual friends. He finds her to be a slightly more laid back version of Ageha, something that amuses him. He helps her with accompanying her songs for the Idols club although finds her indoorsy nature baffling.
Finn Yamamoto, Sang-Min Jeong are friends of friends. Finn's been dating Ryan for a while now so Souta would definitely like to get to know him, and Sang-Min is friends with Ageha and... Souta volunteers.
Ki-Nam Min, Kage Munro, Sayuri Miura, Nanami Satou, Yuka Yamamoto, Deedee Yamazaki and Shiro Yamamoto are various club mates of Souta through extra curricular activities. He doesn't know any of them particularly well but he'd like too!
Kichirou Matsuzawa, Yu-Ri Chen, Primrose and Hyacinth Llewellyn-Mochizuki, Kyoya Ootori, Elene Saijo and Tamaki Suou are classmates of Souta's, he doesn't know them very well but he's looking forward to knowing them better.
family
|| Souta has a pretty big family but doesn't seem to see many of them very often.
Hikari Maeda - Souta's twin sister, Hikari is crafty. She knows everything about everyone, and she uses her information very carefully. She and Souta did a lot of modelling together when they were younger but she has recently not been so keen to pursue her modelling career. They spent a lot of time together growing up but with Hikari attending Lobelia Academy and Souta at Ouran, they don't get to see each other very often. She enjoys gossip, tabloid magazines, and K-Pop.

enemies
|| If you're his enemy he just won't talk to you. There'll likely be no other consequences.
Kaori Hasegawa - As far as Souta is concerned, Kaori is Satan incarnate. After several shoots with Kaori over the years, Souta has become increasingly afraid of her due to her terrifying nature. During school she's always sweet as pie but at shoots, she's evil! What is the truth?!
lovers
|| Very open about his sexuality, he's been in a few relationships, although none of them serious.
plots
|| If you have any plots, I'd love to hear them!
What's happened to my dad?!
× × ×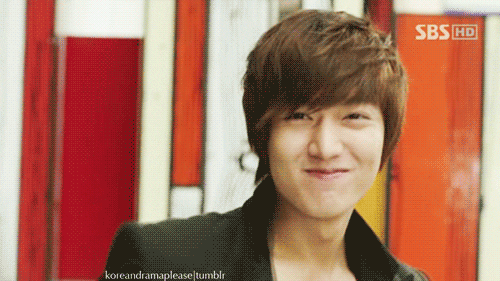 "At the temple there is a poem called "Loss" carved into the stone,
It has three words, but the poet has scratched them out.
You cannot read loss, only feel it."