Post by Anna Wong on Aug 20, 2015 3:30:43 GMT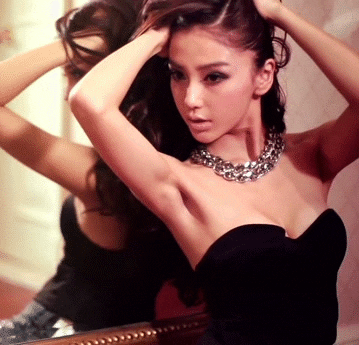 name

安娜皇
Anna Yanmei Wong - 16 - 1-C
Panromantic, Pansexual - Female
about
||
Social ✿ Confident ✿ Intelligent ✿ Blunt ✿ Nosy ✿ Sarcastic
friends
||Anna is a social butterfly unlike her twin brother. It's pretty easy for her to make friends with new people so she won't to worry about that when they came to Japan. She is more worry about her brother not making freinds but she going to make sure that don't happen.
Ki-Nam Min, Yuri Murasaki, Suzu Murasaki, Kai Ohime, Chou Ueno - All members of 1-C, Anna homeroom class. She just met the so she really can't say anything about them yet. But she can't wait to get to know them better.

Hana Uta- Homeroom Teacher and Math Teacher, Anna can't say to much about him but what she can say is that she hope that he start wearing something with some color in it. Wearing all black is washing that poor man skin tone out.
family
|| Adopted at 7 months, Dominic has two fathers and a twin sister. He doesn't know if his birth mother had anymore children.
Dominic Wong-Brother, 16 Years Old - People look at Anna and Dominic together and ask 'how are they twins??'. Anna is nothing like her quite, socially inept, patient brother but those are only a few out of many things that she loves about him. Even though she is older then him by three minutes she the two of them have been inseparable since birth. She often treat him like a younger brother dragging him around to her photoshoots which her hates and find boreding. But other then that Anna cares about her brother a lot.
enemies
|| As easy it is to make friends it is just as easy make enemies. Anna is one person that would tell you how she really feel about something and dont' care how you take it. She well also openly let the people she don't like knows it too.
lovers
||Anna has never been in a relationship before but she would to be in one! She likes the idea of it and spending time with that person. She would just have to make sure that she stay focus on her school work and modeling.
plots
|| If you have any plots, I'd love to hear them!
"Ugh I need some cool friends!".
Someone join Science Club!!!
"I sorta know more about my birth mom, but I'm not sure how my dads will feel about it."
✿ ✿ ✿
"Beauty without Intellingence is a Masterpiece panited on a Napkin."